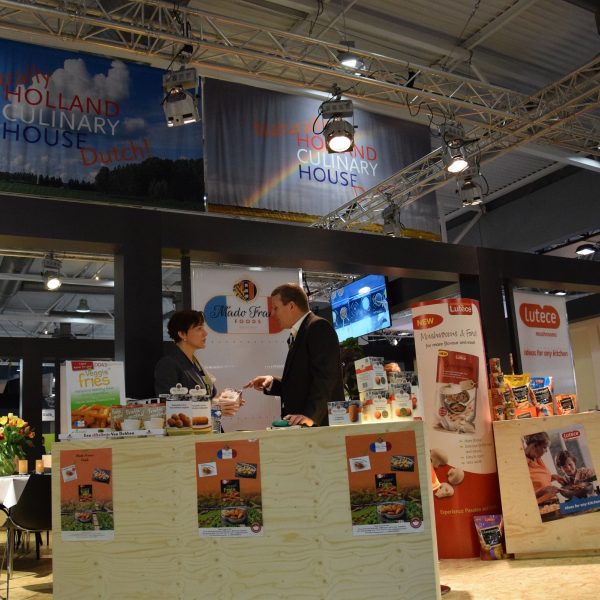 FoodExpo is a dynamic, fast growing international Food & Beverage exhibition. The 6th edition took place from 16 – 18 March 2019. Approximately 1,300 exhibitors from Greece and 33 different countries provided a unique global overview of the current F&B scene, while over 70,000 trade visitors from 28,000 businesses from the wholesale, organized retail, foodservice and hotel, made use of the fair to gather information and place orders.
"We are surprised by the international character of the exhibition, the quantity of the visitors and the quality of the meetings. We will participate also at FOOD EXPO 2020."
Robert van Dommelen/Dynamice
Netherlands/International exhibitor
To act as an sales agent and develop, manage and organize a country pavilion for the Dutch Agro/Food sector, promoting Holland as a top culinary destination.
Companies from the Dutch Agro/Food sector.
Development of new set up for Dutch Country presentation, Sales- & Projectmanagement and stand management.