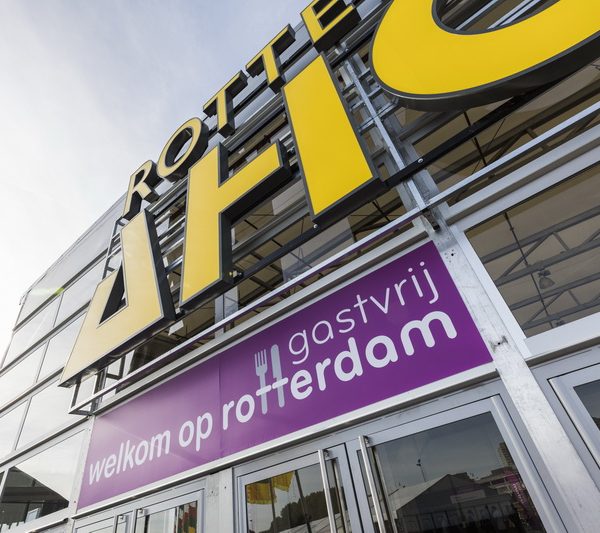 Increase on all fronts for Gastvrij Rotterdam 2018
Hospitality tradeshow Gastvrij Rotterdam knew again an increase on all fronts. With 450 exhibitors and 150 prestigious battles, ceremonies, tastings, masterclasses and demonstrations – records were broken. No less than 14.264 professionals entered the halls of Gastvrij Rotterdam in Rotterdam Ahoy, an improvement of at least 12%.
Visitors could orient 3 days at a row on the most important innovations on hospitality/horeca. The quality of the wide range of products and services was once again higher and a good reflection of the horeca, running at full speed. Also the square meters exhibition space enlarged to 5 full exhibition halls.
The space was taken by a large diversity of suppliers of food and non-food, of which many with novelties.
Gastvrij Rotterdam presented a variety of theme pavilions and a high-quality program, spread over 3 exhibition days. Many star chefs were present and also many new initiatives and finalies, like the Green House pop-up restaurant, the AD Golden Pollepels were awarded, the inauguration of the first SVH Master entrepreneur, the battle for the Glass Calf, de first edition of the interland between Belgium and the Netherland about the PalingBokaal, Entrée's Best Barista competition and the Foodintro LIVE pavilion (for start-ups and scale-ups) and a true Stage of Spirits.
Video impression Gastvrij Rotterdam 2018.
Next edition of Gastvrij Rotterdam will be 23 -25 September 2019 in Rotterdam Ahoy.
For information, please visit our website www.gastvrij-rotterdam.nl.
Interested in participating at this event? Please send your e-mail to info@gastvrij-rotterdam.nl
To develop and organize a new, high level hospitality tradeshow for one of the important economic regions in the Netherlands. The aim was to become the second trade show in this sector in Rotterdam. Within 2 editions this ambitious goal was realized.
Concept development and Exhibition Management.