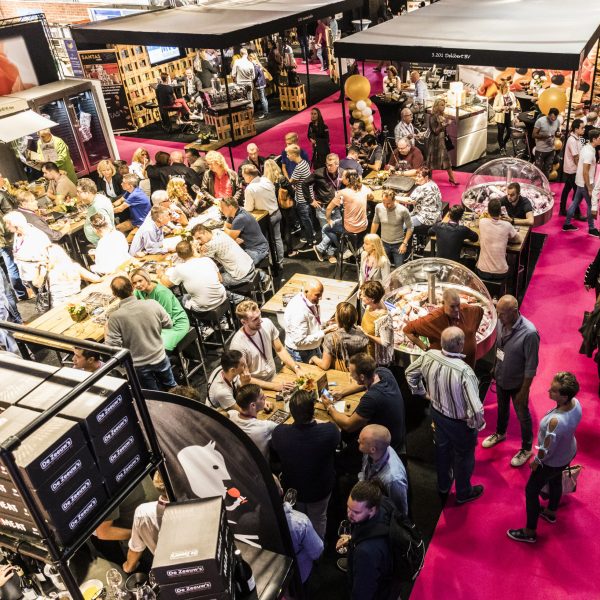 Match+ developed the concept of this new (2013 first edition) trade show for de Foodservice Industry in cooperation with Rotterdam Ahoy, one of the leading venues in the Netherlands.  With over 450 leading companies in this industry (in 2018), 13 Founding Partners, 11 Media Partners and 14 network and sector associations as Industry Partners – Gastvrij Rotterdam is very well supported and received. In 2018, over 14.200 professionals (owners/managers & decision makers) in the hospitality industry visited the event.
The next edition of Gastvrij Rotterdam will be held from Monday 23 to Wednesday 25 September 2019 in Rotterdam Ahoy. Gastvrij Rotterdam has its main focus on the middle- and higher segment in the hospitality industry.
This year's edition is expecting to have more than 15.000 visitors from the hospitality industry and more than 475 companies which will be exhibiting their complete range of products of food, non-food and services.
Part of the program will also be the 'Young Chef Award' and the presentation of the winner of the 'Gouden Pollepel'.
For information, please visit our website www.gastvrij-rotterdam.nl.
Interested in participating at this event? Please send your e-mail to info@gastvrij-rotterdam.nl
To develop and organize a new, high level hospitality tradeshow for one of the important economic regions in the Netherlands. The aim was to become the second trade show in this sector in Rotterdam. Within 2 editions this ambitious goal was realized.
Concept development and Exhibition Management.