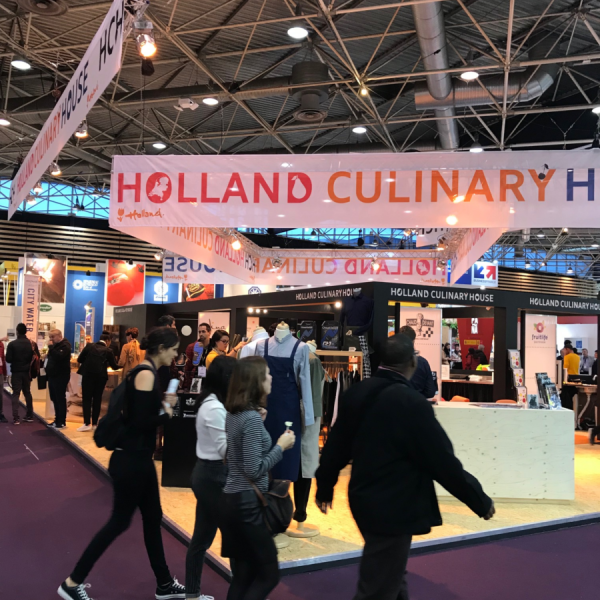 The SIRHA in Lyon is one of the leading international biennal tradeshows for the hospitality industry with over 3.700 exhibitors and more than 225.000 visitors (2019 edition). The SIRHA is also the platform for 3 important international competitions: the world final of the Bocuse d'Or, de Coupe du Monde and the International Catering Cup.
The 2019 edition of the SIRHA Lyon took place 26 – 30 January 2019. In association with the Dutch Embassy in France and Bocuse d'Or Netherlands, Match+ organised the Holland Culinary House. The Holland Culinay House is not just a Dutch Pavilion, but a concept in which high quality Dutch food products create an unique experience for the visitors. Visitors can experience the Dutch expertise by attending the various cooking demonstrations or the networking lunches.
The main goal of the Holland Culinary House is supporting Dutch entrepreneurs with presentations and promotions of their products during this highly professional tradeshow. This tradeshow receives a lot of media attention thanks to the finals of the Bocuse d'Or, also called the 'Culinary Olympic Games'.
Please visit following website for more information: click here.
To develop, manage and organize a country pavilion for the Dutch Agro/Food sector, promoting Holland as a top culinary destination.
The Dutch Embassy in Paris / Agricultural office (Ministry of Economic Affairs)
Development of new set up for Dutch Country presentation, Sales- & Projectmanagement and stand management.