The IWA World Water Congress & Exhibition brings together thousands of global water leaders and influencers from utilities, governments, research institutes, industry, finance and technology providers; all working on a decision-making level.
Visit our website now, to ensure a booth location. We're now selling the last available spots.
http://worldwatercongress.org/exhibition/
Coming weeks, we will focus on the several benefits the IWA WWCE offer their exhibitors. Each week, a different benefit will be highlighted.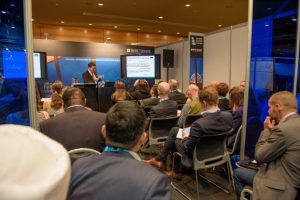 The Business Forums are a full component of the Technical Programme of the IWA WWCE2018 and provide a series of sessions where Sponsors & Exhibitors can invite delegates / trade exhibition visitors and other exhibitors.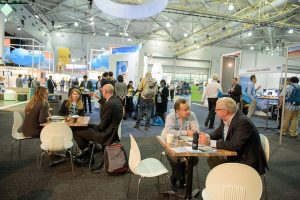 We offer our exhibitors two kinds of matchmaking prior to and after the event: a matchmaking programme and a free trial period on IWA Connect; The online community of IWA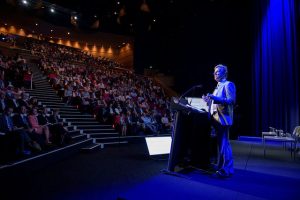 The delegates of the congress will have all breaks at the exhibition floor, which gives you the opportunity to explain the details of your innovations and have open discussions about shaping our water future to a high level audience while enjoying a snack and a drink.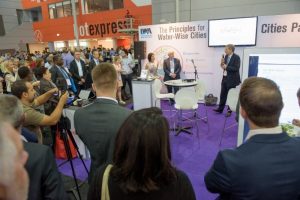 Invite your relations to the event and your Business Forum session free of charge and catch-up with them at your booth.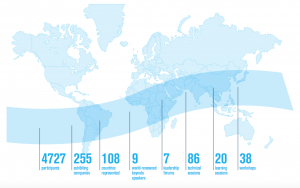 Discounted congress registration
Exhibitors enjoy a discount of 50% on the delegate pass: attend the congress to learn more about the latest developments in the water sector.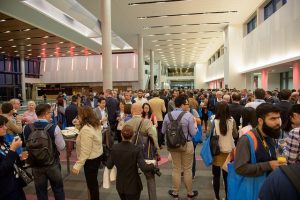 Take part in the various Networking Events, e.g. the Opening Ceremony and the Welcome Reception and meet up with other water professionals.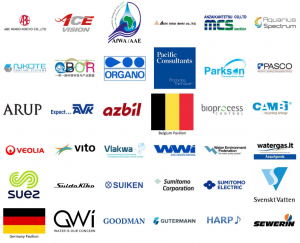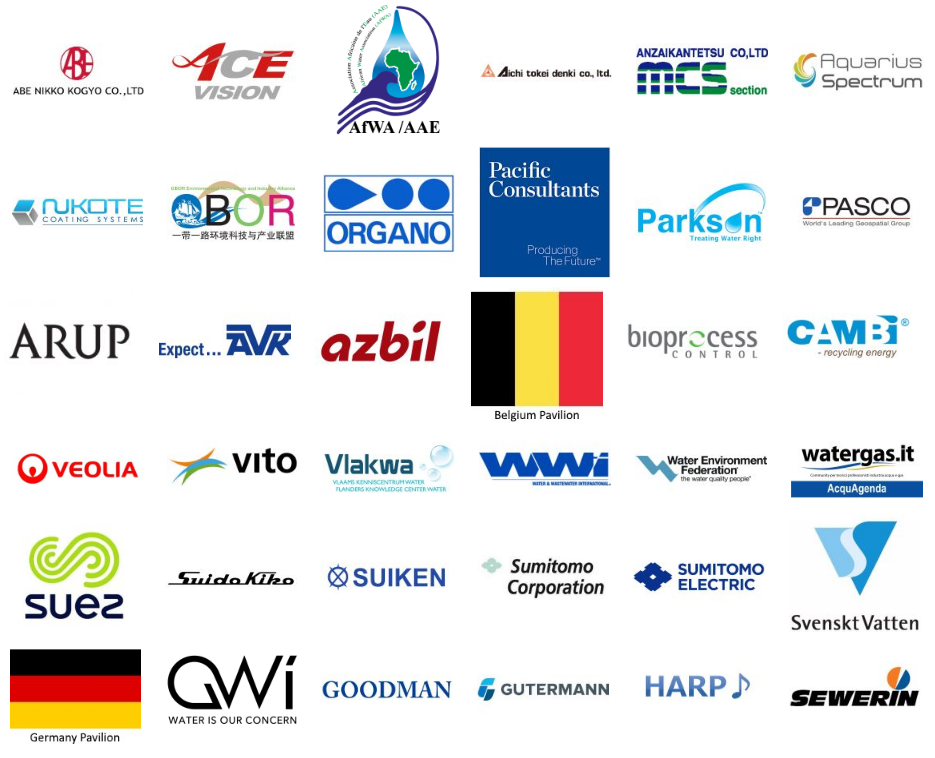 High visibility through the web and social media
We ensure your brand is visible on the Congress website, in the congress app and various social media.
What our Exhibitors say…:

VEOLIA is the global leader in providing environmental services to communities and industries: in 2016, Veolia supplied 100 million people with drinking water and 61 million people with wastewater service, produced 54 million megawatt hours of energy and converted 30 million metric tons of waste into new materials and energy. 
With its 160 years of worldwide experience combined with 15 years of operations in Japan and an integrated network of reknowned Japanese brands, Veolia takes pride in providing technical, economical and environmental solutions to industrial and municipal customers​​ ​​in the archipelago. The Veolia community will be honoured to welcome visitors ​​to its stand to show its O&M achievements,  its solutions for optimized water network management, customer services, renewable energy, as well as hard and toxic pollution removal.
Yumiko Noda, President, Veolia Japan.