We kindly invite you to visit the exhibition of the IWA 2018 World Water Congress and Exhibition, 17 -20 September 2018 (visitor opening dates) in Tokyo (venue Tokyo Big Sight, West Hall 1).  Meet over 250 global operating water companies, country pavilions and leading edge innovations. A unique event in Tokyo. Some of the highlights:
More than 250 exhibiting (international) companies
As visitor you can attend the Business Forum sessions free of charge
Over 15 country pavilions from countries worldwide with their innovations in water
Special Pavilions on Emerging Technologies, Smart Water, Waterwise Cities
High officials attending from Japan and abroad
The IWA WWCE travels over the world, taking place in Tokyo in 2018, making this a unique opportunity for this region
Free entrance
Find all relevant information as well as floor plan and exhibitor list via this link: worldwatercongress.org/exhibition/#FLOORPLAN
Register now as VISITOR free of charge: click here.
On Sunday 16th September 2018 the IWA World Water Congress & Exhibition will start with the official welcome and opening ceremony by keynotes and dignitaries; which will later on lead to a reception. The week will be memorable, and the opportunities to network and learn many. See below a list of highlights of the week.
The PIA Awards ceremony this year will be extraordinary. Featuring the most innovative solutions in the water sector worldwide, we invite you to join the celebration! Reserve your seat for the special ceremony dinner at the Hilton Tokyo Odaiba. IWA members have a special discount.
We look forward welcoming you in Tokyo!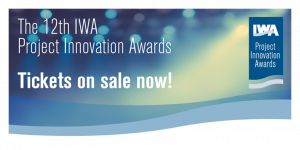 Inspiring thought-leadership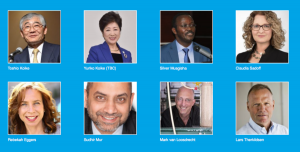 Resilient infrastructure, utility management, the SDG 6, the digitalisation of the water sector, the diffusion of innovation and the future water management of our cities are themes presented by top specialists in their field. Keynotes and supporting panels will frame the key discussions and topics that will be addressed during the week of the congress.
Meet them all in Tokyo – Register now!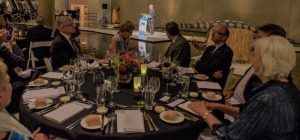 Sunday 16 September
Opening Ceremony & Welcome Reception
Monday 17 September
Project Innovation Awards & Global Awards Ceremony
Tuesday 18 September, 19:00 – 21:00
Cultural Evening – Tokyo Garden Night
Thursday 20 September
Gala Evening
An important part of the Congress to get an in-depth understanding of current trends, latest research, guiding strategies and leading practice.
Monday
Disaster Counter-measures and Risk Management towards Resilient Cities Forum
Tuesday
International Regulators Forum
Wednesday
Science to Practice Forum
Thursday
Basin-connect cities Forum
Emerging Water Leaders Forum
Monday to Thursday at the IWA Exhibition
Business Forums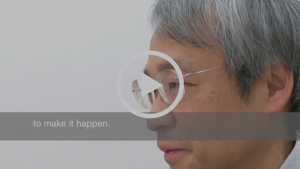 The Disaster Counter-measures and Risk Management Forum focuses on the resilience of water supply, drainage and wastewater systems in cities. Learn more.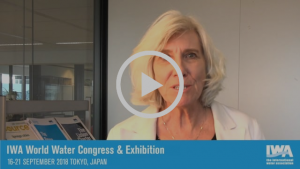 The congress themes are organised around the work developed by Utilities, Cities and Basins. Covering the entire water cycle management. Look up the sessions in the invitation to register or the interactive online programme.
Trainings and Technical Tours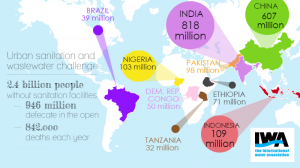 The latest and newest methods, technologies, and solutions from IWA water experts – Places are limited, but there are a few places still available in some training sessions. Register Now!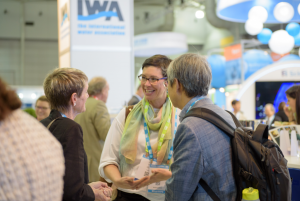 The IWA World Water Exhibition features world class Exhibitors and Pavilions where cutting edge technology is presented bridging science, practice and policy. The IWA/ISLE Emerging Technologies Pavilion is an example where you can expect the latest Global Innovations will also be presented daily in a Dragon Den style pitch sessions.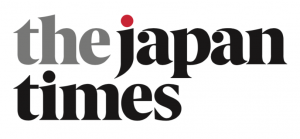 Extra visibility at the IWA World Water Congress & Exhibition?
The Japan Times will be distributing an IWA supplement at the Congress in Tokyo. Advertise your  solutions and ensure maximum exposure in and around the venue. Learn more. 

What our Exhibitors say..

AQUA Visualizer
Pinpoint Groundwater Exploration System
AQUA Visualizer, the groundwater exploration method we have newly developed ("specific frequency effect electrical prospecting"), is the type of new electric method that captures characteristics that are likely to cause polarization phenomena in low resistivity bands such as clay and groundwater in the geological strata and focus on the frequency effect where the resistivity changes due to the difference in current.
It can be expected as a new technology which can elucidate the actual condition of groundwater reserves accurately and economically by comparing two cross sections of resistivity section and specific frequency effect section.
We have established a track record of accomplishments in and outside Japan including six countries in the Middle East, Africa and Southeast Asia and put effort into improving the analysis accuracy day by day.
Track record of accomplishments include not only groundwater resources development but also as means for solving problems related to leakage investigation at earth fill dams and reservoirs, landslide investigation and time-series groundwater displacement monitoring, etc.
Although it is a special niche technology, we believe that this will contribute not only to the reduction of time and cost in "groundwater exploration" but also to preservation of the earth ecology, resulting that to contribute to solve challenges related to water resources.
We are looking forward to introducing and being recognized our innovative technology to those who engage in the water related business at the IWA WWCE 2018 and looking for the partner companies worldwide.
You can be assured of the accuracy of AQUA Visualizer solution on this occasion.