Focused on resilience and sustainability in the water sector, the IWA World Water Congress & Exhibition brings together participants from research, policy, practice and regulation to find solutions for a water-stressed world. It is an opportunity for Japan and the international water community to share and learn from each others' expertise and knowledge; and will provide a bridge between science and practice.
The preliminary Congress programme is now available and technical tours have been arranged to allow participants to discover first hand Japanese water know-how. Register today to get the Early Bird rate, and explore the options for enhancing your professional knowledge and building your networks.
Please find more information about the IWA WWCE 2018 in the registration brochure (picture below).
EARLY BIRD DISCOUNT REGISTRATION RATE ENDS 1ST JULY!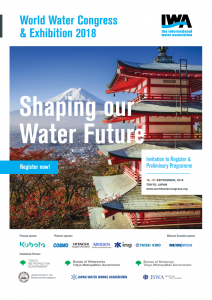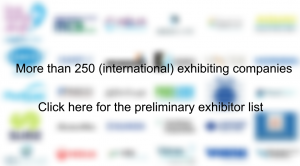 We kindly invite you to visit the exhibition of the IWA 2018 World Water Congress and Exhibition, 17 -20 September 2018 (visitor opening dates) in Tokyo (venue Tokyo Big Sight, West Hall 1).  Meet over 250 global operating water companies, country pavilions and leading edge innovations. A unique event in Tokyo. Some of the highlights:
More than 250 exhibiting (international) companies
As visitor you can attend the Business Forum sessions free of charge
Over 15 country pavilions from countries worldwide with their innovations in water
Special Pavilions on Emerging Technologies, Smart Water, Waterwise Cities
High officials attending from Japan and abroad
The IWA WWCE travels over the world, taking place in Tokyo in 2018, making this a unique opportunity for this region
Free entrance
Find all relevant information as well as floor plan and exhibitor list via this link: http://worldwatercongress.org/exhibition/#FLOORPLAN
Register now as VISITOR free of charge: click here.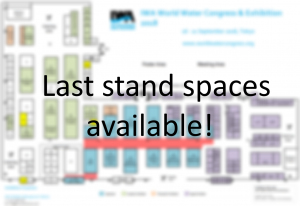 The Exhibition is close to being sold out. Only a limited number of stand space are available. Please find the floor plan with an indication of currently available space via this link: click here
Contact us at the Exhibition secretariat to ask for a proposal, you can contact us via info@iwa-exhibitions.com or call at +31 70 3820028.
For an updated exhibitor list please go to: worldwatercongress.org/exhibitors/
What our Exhibitors say…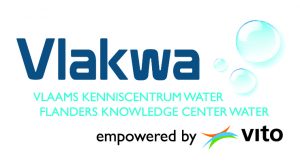 At the Flanders/Belgium Pavilion you can experience the Flemish leading edge water knowledge and technologies. The IWA WWCE 2018 in Tokyo is a great opportunity for B2B with international experts. Just as in Busan, Lisbon, Brisbane, we are looking forward to meet interesting and inspiring professionals.
At the stand you can find information about R&D and demonstration projects for sustainable water supply to all stakeholders within a robust water system (Flemish Government Vision 2050).
The pavilion also gives you the chance to meet research institutes  active  in  water  research,  water end users (chemistry,  food,  textile,  agriculture,  steel),  drinking water  companies,  water  utilities  and  governmental organizations. The focus is on integrated water systems, water reuse, water loop closure, water pollution monitoring, effluent polishing and nutrient removal.
The pavilion is a joint organization of  AquaFlanders , De Watergroep and the Flanders Knowledge Center Water (Vlakwa/VITO). Also other Flemish water technology companies will expose their business.