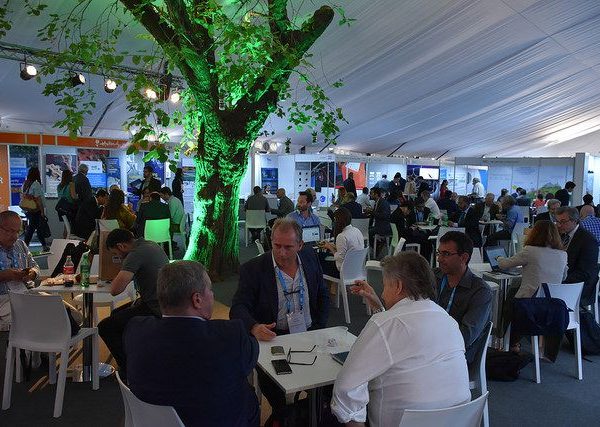 Over four days the Water and Development Congress & Exhibition has brought together 3,072 professionals from 82 countries of the global water community. New ideas were discussed and shared, new collaborations fostered, and new solutions to some of the greatest water, wastewater and sanitation challenges were identified.
The Water and Development Congress & Exhibition was organized by the International Water Association in partnership with Argentina´s Ministry of Internal Affairs, Public Works and Housing – Secretary of Water Resources, through Agua y Saneamientos Argentinos S.A. (AySA) and the Inter-American Development Bank (IDB); with the support of Sponsorship from various companies. Read more..
The WDCE2017 is a follow up of previous editions that took place in e.g. Mexico City (2009), Kuala Lumpur (2011) and Nairobi (2013). The 2015 edition was held in Jordan (Dead Sea area) and Match+ was responsible for the full set up and management of the Exhibition component, as well as the integration of this in the entire event.
For more information on this event, please visit the IWA WDCE 2017 Buenos Aires (Argentina) website: click here.
For a full report on the IWA Water and Development Congress & Exhibition 2017: click here.
Match+ is partner in the WDCE since the edition in Kuala Lumpur (2011).
To manage and organize one of the world's most prominent water exhibitions, and integrate this in the prestigious IWA WDCE.