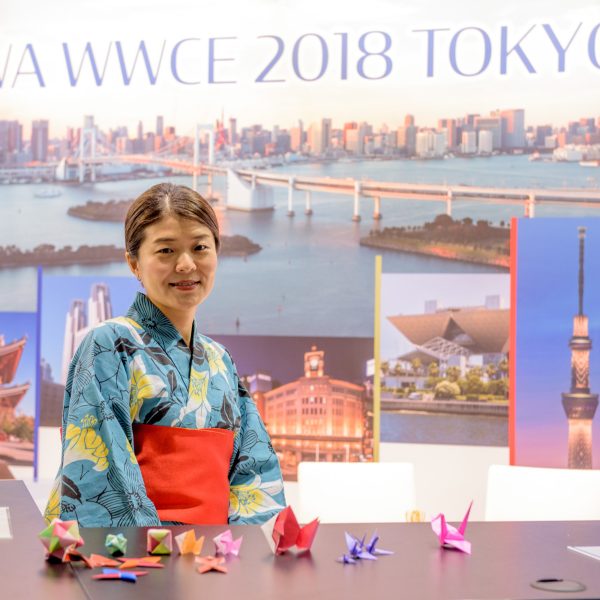 The 2018 IWA World Water Congress & Exhibition concluded on 21 September as a great success. Nearly 10.000 water leaders from governments, utilities, academia, private companies, and international organizations came together in Tokyo, Japan, to debate on the world's pressing water problems. The International Water Association together with the Japanese Partners (Tokyo Metropolitan Government, Bureau of Waterworks, Bureau of Sewerage, Japan Society on Water Environment, Japan Water Works Association and Japan Sewerage Works Association) are proud to have provided a strategic platform for the key stakeholders within and outside the water sector to discuss and co-create solutions to our global water challenges.
This 11th edition of the IWA World Water Congress & Exhibition drew 9815 participants from 98 countries. The Congress programme included a total of 49 workshops, 88 technical sessions with 352 papers presented, 633 posters, 27 poster sessions with 462 presentations, 6 leadership forums, 7 plenaries, 3 master lectures, and 19 training and skills development sessions. This adds up to more than 280 hours of activities in the course of the congress week and made it the biggest #WorldWaterCongress & Exhibition to date.
As an integrated and key element of the event, the Exhibition brought together 252 global exhibitors, proving once again that the exhibition offers a valuable networking place in the Congress, where exhibitors and delegates exchange solutions and innovations to shape our water future. The exhibition presented a full picture of the global water sector: water utilities, governments, consultants, contractors and technology providers presented their contribution to sustainable solutions globally.
For more information about the IWA WWCE 2018, please visit the website: IWA World Water Congress & Exhibition 2018.
To manage and organize one of the world's most prominent water exhibitions, and integrate this in the prestigious IWA WWCE.