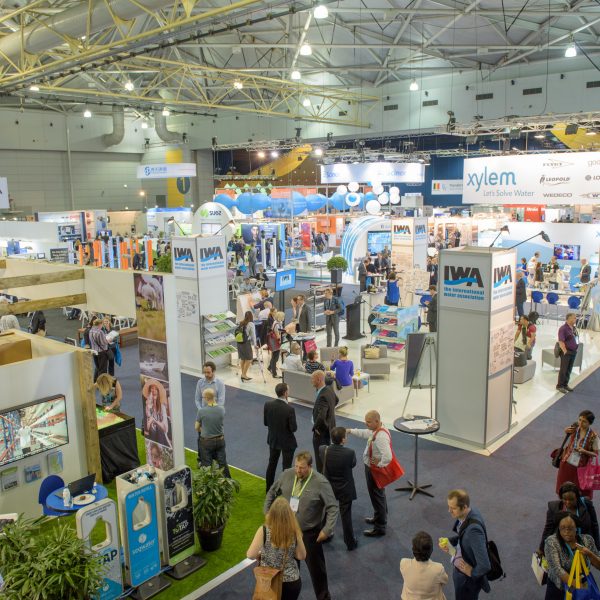 The IWA World Water Congress & Exhibition 2016 (WWCE 2016) is one of the world's largest and most important water congresses, attracted close to 5,000 participants from all over the world (over 100 countries worldwide). With over 250 exhibiting companies from all over the world, including market leaders and main brands in the global water sector, as well as delegates from over 100 countries, not only met the ambitious targets but also underlined the very solid basis of the WWCE concept with such high quality and quantity participation in a relatively far away destination as Australia. The first responses from delegates and exhibitors are extremely positive in terms of content and networking, as well as business potential of the event.
Please visit the IWA WWCE 2016 Brisbane (AUS) website for more information: click here.
The Brisbane Report contains conclusions, key messages and outcomes of the event: click here.
The WWCE previous editions took place in e.g. Beijing (2006), Vienna (2008), Montreal (2010), Busan (2012) and Lisbon (2014). The 2018 edition will be held in Tokyo, and the 2020 edition in Copenhagen. Match+ is responsible for the full set up and management of the Exhibition component, as well as the integration of this in the entire event.
Match+ is partner in the WWCE since the edition in 2004 (Marrakech), onwards.
To manage and organize one of the world's most prominent water exhibitions, and integrate this in the prestigious IWA WWCE.