11th edition of the entrepreneurs' prize awarded during Food Executive Europe in Maastricht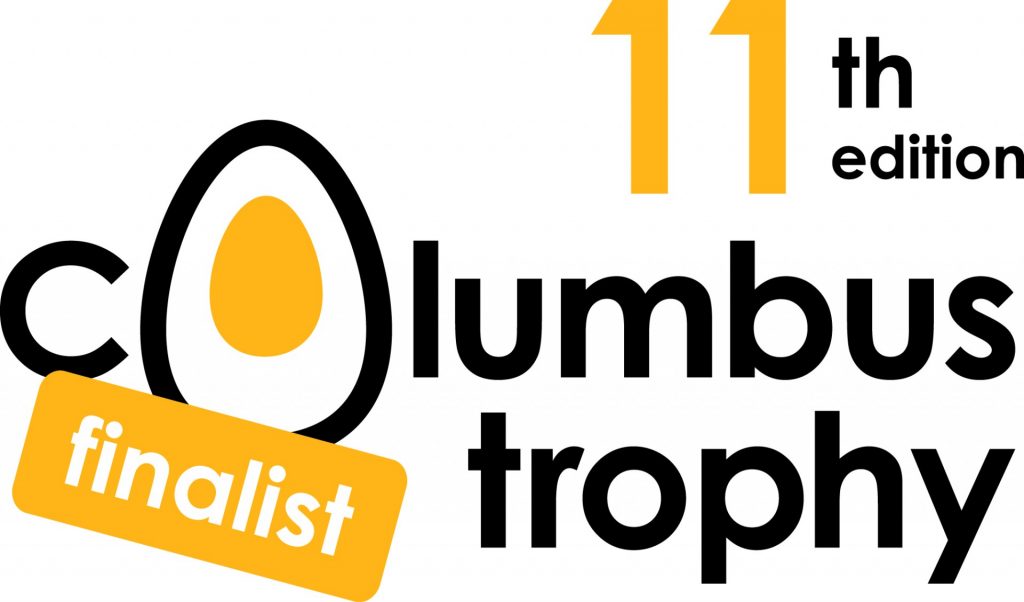 Maastricht, February 9th 2015 – Today, for the eleventh time, the Columbus Trophy was awarded to a successful young entrepreneur, active in the hospitality industry. This time Sven Henningsson, StableTable, from Sweden was presented the prize by the head of the jury, Robert Melaard, during the second edition of the networking event Food Executive Europe, an initiative of Foodservice Network International, EPCAS, EMCup and HotelloTOP.
In the past years, the Columbus Trophy has matured. It started out as a regional prize in the South of the Netherlands. However, for the second year, companies from all over Europe are competing for this popular trophy. The winner not only receives international reputation, but also prize money to the value of €2,500 exclusively available for the development of the awarded business concept. This year, more than sixty entrepreneurs applied of which in total twelve got nominated, including seven Dutch applicants. During Food Executive Europe the twelve finalists got the opportunity to present themselves and their business concepts at the heart of the Experience Center.
According to the jury, the quality of the finalists were especially high this year. Melaard: "The 26 jury members assessed all nominees. Among other things, they judged them on their marketing activities and their internal communication. StableTable alludes to the annoyance of guests in the hospitality industry, namely wobbly tables. Beer mats or cardboards being put under the table-legs becomes unnecessary and StableTable does its bit to have a successful lunch or dinner."
Momice from the Netherlands got second and tuck-tuck from Switzerland got third place.
The Columbus Trophy is sponsored by LIOF (main sponsor), Mise en Place, Gulpener Bierbrouwerij, MECC Maastricht and VanDrie Group.
About the Columbus Trophy
The Columbus Trophy is an award granted to a successful, young entrepreneur. This entrepreneur is either active as supplier for the hospitality industry or has developed an innovative hospitality concept. In contrast to many other hospitality innovation awards being awarded throughout Europe, the Columbus Trophy does not solely focus on the product or service but also on the person behind the concept. Many young entrepreneurs have an impressive 'drive' and high potential, but find it difficult to keep going as soon as they encounter difficulties. Therefore, the Columbus Trophy is aims to support these entrepreneurs and encourage them to keep going.
For photos of the ceremony click here.